About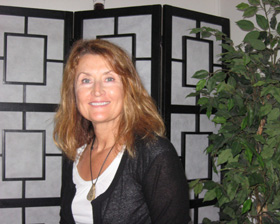 Hi, I'm Deborah Spencer. I am a massage and bodywork professional with over 20 years of experience helping hundreds of people live healthier and more active lives.
I have been involved in the health and fitness field for over 25 years. My education in yoga and fitness training led me on a path to understanding how the body functions. This in turn led me to become a certified massage therapist.
While attending massage school at the California College of Holistic Health and School of Healing Arts in San Diego, California, I realized this is how I can help people live a better quality of life. Our bodies are amazing machines and I believe massage therapy is an important part of preventive health care for body and mind. New studies prove stress is related to one disease or another and the solution is finding ways to manage it.
In addition to being a massage therapist, I am also a certified fitness instructor and outside of work enjoy running, hiking, yoga, meditation and skiing.
See my testimonials.